Advisory
We would like to inform all FEU Stockholders on record as of March 4, 2020 that your respective cash dividend checks were prepared and ready for distribution on due date March 18, 2020.
However, with the entire Luzon placed under enhanced community quarantine due to COVID-19, the courier service has been affected.
Please rest assured that we are liaising with them to find ways to deliver, but always with safety in mind.
FEU stays committed to deliver transparent and accurate information to all stockholders and the public at large.
Our Business
The Far Eastern University (the University or FEU) is a private, non-sectarian institution of learning comprising the following different institutes that offer specific courses, namely: Institute of Arts and Sciences; Institute of Accounts, Business and Finance; Institute of Education; Institute of Architecture and Fine Arts; Institute of Nursing; Institute of Tourism and Hotel Management and Institute of Law.
In 2010, FEU established the FEU Makati campus in Makati City, which started its operations by June of the same year. FEU Makati offer Master's Degree program in Business Administration and Baccalaureate programs in Accountancy, Accounting Technology, Information Technology and Business Administration.
The University's major subsidiaries include: Far Eastern College – Silang, Inc. (FECSI), East Asia Computer Center, Inc. (EACCI), Fern Realty Corporation (FRC), FEU Alabang, Inc. and FEU High School, Inc. Similar to the University, FECSI, EACCI, FEU Alabang, Inc. and FEU High School, Inc. were established to operate as educational institutions offering general courses of study.
EACCI, which operates under the trade name FEU Institute of Technology, offers engineering and computer studies programs.
FEU Alabang, Inc., pending the CHED's approval of its application for permit to operate as educational institution, will offer basic education and higher education programs.
FEU High School, Inc., pending the issuance of necessary permits from the regulatory agencies concerned, will offer and conduct enhanced basic education programs.
FRC, on the other hand, operates as a real estate company leasing most of its investment properties to the University and other related parties.
To date, several programs of FEU, such as Liberal Arts, Commerce and Education, are accredited by the Philippine Association of Colleges and Universities Commission on Accreditation.
The University's Corporate Profile
The Far Eastern University, Incorporated is a domestic educational institution founded in June 1928 and was registered and incorporated with the Philippine Securities and Exchange Commission on October 27, 1933. On October 27, 1983, the University extended its corporate life to another 50 years. The University became a listed corporation in the Philippine Stock Exchange on July 11, 1986.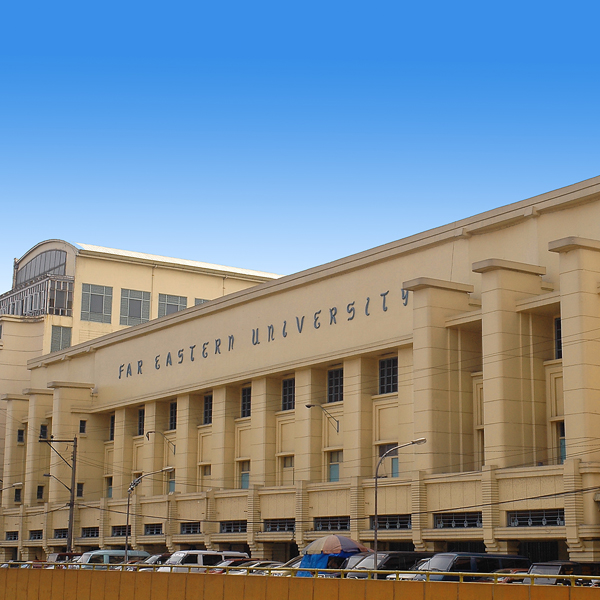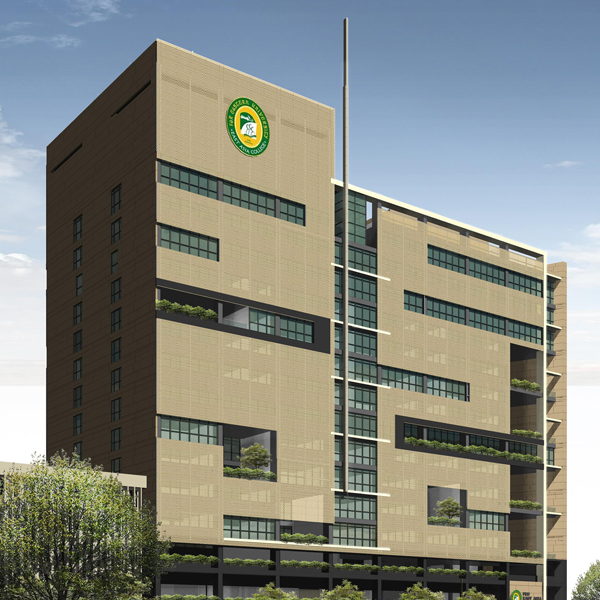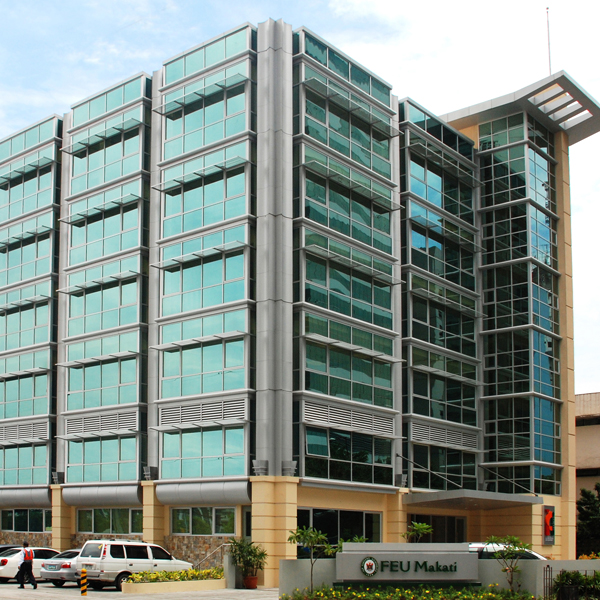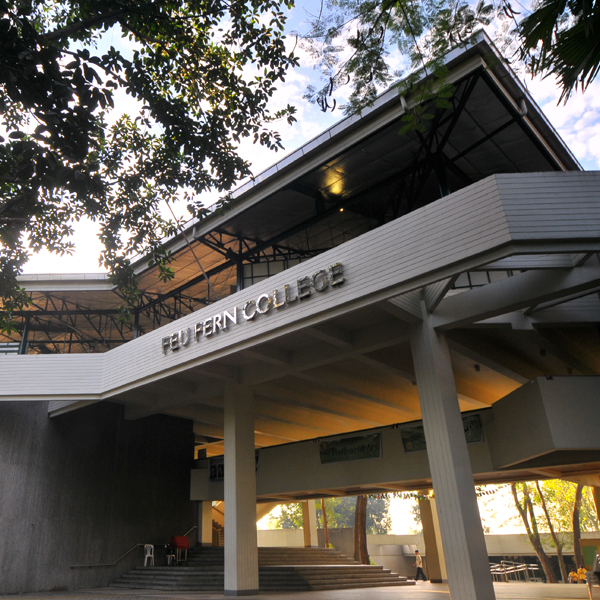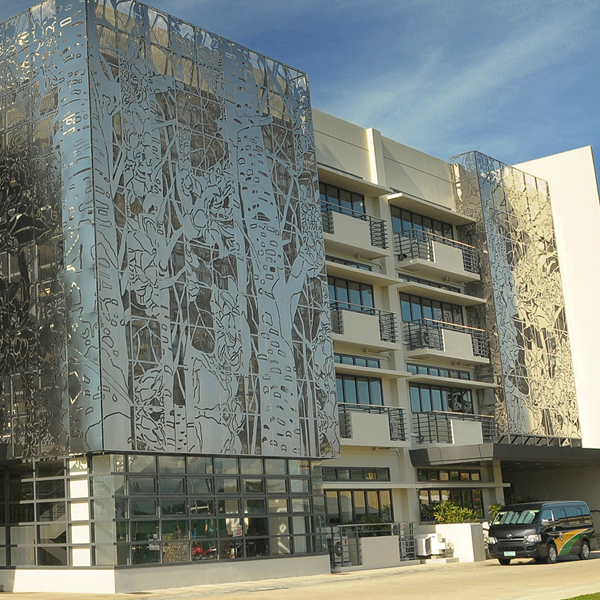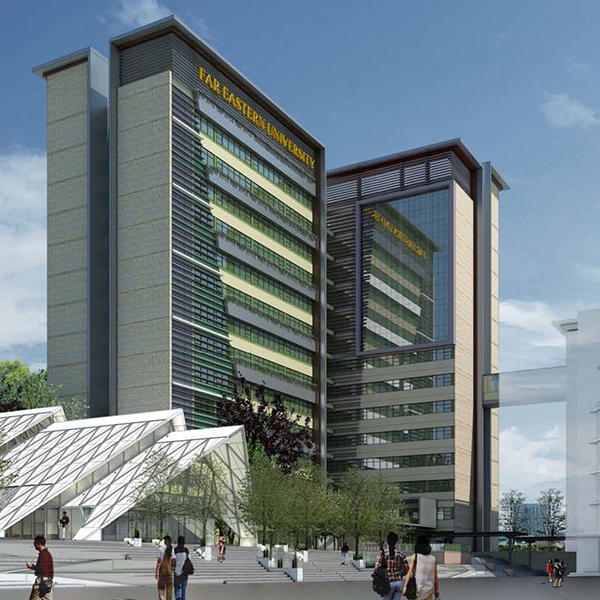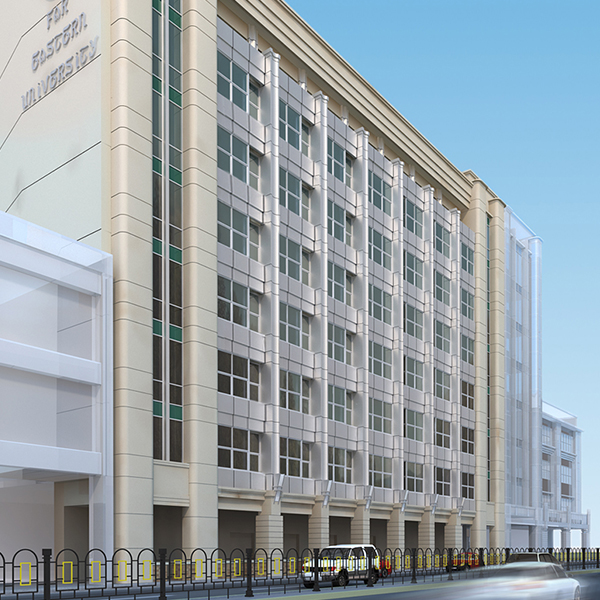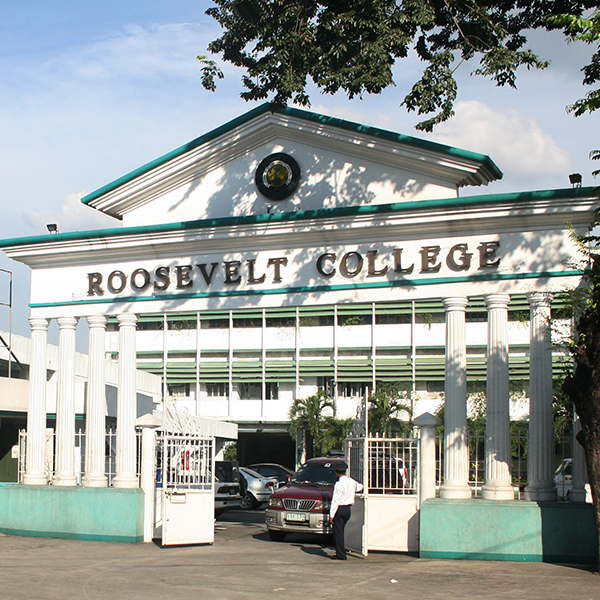 Vision, Mission and Core Values
Guided by the core values of Fortitude, Excellence and Uprightness Far Eastern University aims to be a university of choice in Asia.
Far Eastern University provides quality higher education through industry-responsive and outcomes-based curricular programs.
FEU produces globally competitive graduates who exhibit the core values of fortitude, excellence and uprightness.
FEU promotes sustainable and responsive research, extension, heritage and environment stewardship towards national and global development.
Fortitude - A Tamaraw is characterized by fortitude. Moral courage and strength of character allow Tamaraws to persevere and achieve more than is expected of them.
Excellence - A Tamaraw is characterized by excellence. The FEU academic community is committed to perform to its fullest potential thus creating a culture of excellence.
Uprightness - A Tamaraw is characterized by uprightness. Full development of morality and integrity is among the primary purposes of FEU as an educational institution.
Board of Trustees and Executive Officers
BOARD OF TRUSTEES
OFFICERS
Dr. Lourdes R. Montinola - Chair Emeritus
Chair Emeritus
Dr. Lourdes R. Montinola
Mr. Aurelio R. Montinola III
Chairman
Mr. Aurelio R. Montinola III
Dr. Michael M. Alba
President
Dr. Michael M. Alba
Ms. Angelina P. Jose
Acting Corporate Secretary
Atty. Anthony Raymond A. Goquingco
Dr. Paulino Y. Tan
Chief Finance Officer and Chief Risk Officer
Mr. Juan Miguel R. Montinola
Mr. Antonio R. Montinola
Chief Information Officer
Mr. Victorino T. Tolosa II
Mr. Jose T. Sio - Independent Trustee
Treasurer
Ms. Rosanna E. Salcedo
Ms. Sherisa P. Nuesa - Independent Trustee
Senior Vice President - Academic Affairs
Dr. Maria Teresa Trinidad P. Tinio
Dr. Edilberto C. de Jesus - Independent Trustee
Senior Vice President - Corporate Affairs
Atty. Gianna R. Montinola
Vice President - Academic Development
Dr. Myrna P. Quinto
Vice President - Academic Services
Mr. Joeven R. Castro
Vice President - Facilities and Technical Services
Engr. Edward R. Kilakiga
Assistant Vice President - Human Resources Development
Mr. Jefferson S. Aquino
Comptroller
Mr. Glenn Z. Nagal
Chief Legal Counsel
Atty. Enrico G. Gilera
Quality Management and Data Protection Office
Michael Q. Liggayu
Chief Audit Executive
Rogelio C. Ormilon, Jr
BOARD OF TRUSTEES
Dr. Lourdes R. Montinola - Chair Emeritus
Mr. Aurelio R. Montinola III
Dr. Michael M. Alba
Ms. Angelina P. Jose
Dr. Paulino Y. Tan
Mr. Antonio R. Montinola
Ms. Sherisa P. Nuesa - Independent Trustee
Dr. Edilberto C. de Jesus - Independent Trustee
Mr. Jose T. Sio - Independent Trustee
OFFICERS
Chairman Emeritus
Dr. Lourdes R. Montinola
Chairman
Mr. Aurelio R. Montinola III
President
Dr. Michael M. Alba
Acting Corporate Secretary
Atty. Anthony Raymond A. Goquingco
Chief Finance Officer and Chief Risk Officer
Mr. Juan Miguel R. Montinola
Chief Information Officer
Mr. Victorino T. Tolosa II
Treasurer
Ms. Rosanna E. Salcedo
Senior VP - Academic Affairs
Dr. Maria Teresa Trinidad P. Tinio
Senior VP - Corporate Affairs
Atty. Gianna R. Montinola
Vice President - Academic Development
Dr. Myrna P. Quinto
Vice President - Academic Services
Mr. Joeven R. Castro
Vice President - Facilities and Technical Services
Engr. Edward R. Kilakiga
Assistant VP - Human Resources Development
Mr. Jefferson S. Aquino
Comptroller
Mr. Glenn Z. Nagal
Chief Legal Counsel
Atty. Enrico G. Gilera
Quality Management and Data Protection Office
Michael Q. Liggayu
Chief Audit Executive
Rogelio C. Ormilon, Jr
Document Archives